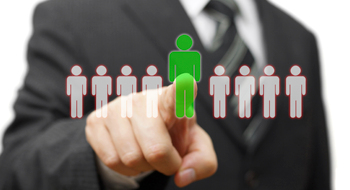 7 Rules to Help Recruit Quality People
I was talking with a friend (the MD of a Championship Golf Resort called Desert Springs in Almeria) whilst on holiday, and he was sharing his challenges of recruitment.
Like most Directors, Business Owners or Line Managers, he has experienced the lack of quality candidates in the market – 'off-par' to the real needs of the business – which results in hiring the wrong person, then escalates into fitting the job around the person, rather than the person fitting into the job!
When this does happen, you'll notice a knock-on effect with the rest of your team, as they often have to pick up other responsibilities as the 'new' person isn't comfortable doing them.  Productivity loses traction and the cogs in your machine start to buckle and slow down.
Rule #1
Don't just hire anyone because you're pressed for time. Be sure they are fit for purpose. If they don't mirror your requirements, continue and persevere.
Rule #2
Choose a resource method that will produce quality results, ideally with frequent updates of how the recruitment drive is working in the market. You will then be aware of where you are at throughout the process for peace of mind.
Rule #3
Understand how the resource method works, the timescales involved of when you'll receive applications and who they've supported previously that's similar, giving you the reassurance they know what they are doing.
Rule #4
Do you get a guarantee if using an agency? Find out and feel comfortable.
What if your ideal person isn't looking for a new job meaning they aren't actively looking? Reactive recruitment, for example advertising, is fundamentally centred around, and reliant on, active jobseekers.  Yes, a cheap option, but your vacancy sits only in one fish pond like bait waiting for a bite; your vacancy is out there but your ideal candidate doesn't know you're fishing!
So, how do you let them know?  Gotcha, a leading headhunting company, target and hunt the desired people you want with the skills and experience you need.  They have a proactive technique, providing feedback of what they are hearing and seeing in the market which results in a quality shortlist within a timely manner, genuinely within 8-10 working days.
Rule #5
Whilst you're reviewing applicants that have the essential or desirable criteria, you're already making a comparison, evaluating the value they bring to the company, cost, also whether they can do the job expected. Having a concise job description matters! You can manage employees' performance, manage expectations and develop the company as a whole when everyone is aligned.
Rule #6
Interview with the job description and person specification in hand, ask if they are comfortable with all the responsibilities within the job role.  Is there anything they wish to flag, whereby they would need support or training? Clarifying these weaknesses earlier on will prove beneficial. You can plan ahead, delegate and include relevant training needs as part of their induction.  Remember, you want them to be productive as quickly as possible!
Rule #7
Make sure on-boarding is supportive, thorough and informative.  Track their progress weekly and monthly during their probation period. This should fit nicely with any guarantee you have in place with a recruitment agency (if using one of course). The sooner you know the better, if they aren't right for your business.  It'll be cost effective to do so, believe us!