Recruiting?
CALL 01256 322255
Recruiters, Headhunters and Headhunting/Recruiting for Hampshire, Berkshire, Surrey, Oxfordshire, Midlands and London
"We take the time to understand the job role, to ensure we target the right skills and experience, because we want you to get it right first time".
At Gotcha, you'll get the best possible experience all the way from the first phone call to having a new starter on-board, because recruiting is about working together.
What recruiting problems do companies come to us with?
Retention issues
Bad experience using a standard agency
Been advertising for a long time but not getting the quality needed
Don't have time to do it themselves
Don't know what to do and where to start
Interviewing a shortlist within 10 working days, how do you do that?
Proactive targeting skills and experience you need
Dedicated account manager finding you the people you want
We talk to potential candidates on your behalf, sharing your job vacancy and your company so they know exactly who you are before applying reducing the risk of wasting time and drop outs.
Specialisms:
Financial Services & Accountancy
IT and Technology
Property & Construction
Manufacturing & Distribution
For 

Director, 

Management, 

Office and Administration jobs
Our Stats:

95%

referral rate and

98%

retention rate
"A job vacancy is never just a gap to fill; It's an opportunity to bring Talent to the team!"
Free resources to download
Are you making these mistakes every time you're recruiting?
We've taken the most common recruitment mistakes and gathered them in a short, easy to digest report. We've added what we consider to be best practice, so you'll know what you should be doing as well as what to avoid.
Recruitment is part of a business and once you have the skills to recruit successfully, you'll be able to apply them again and again as your business grows.
If you just don't have the time, then give us a call to understand what recruitment talent hunting resourcing services we offer. Call 01256 322255.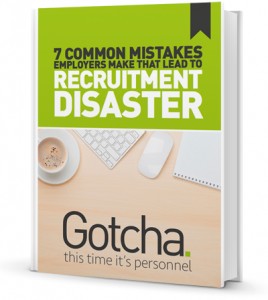 Read how we've helped businesses find their perfect applicants