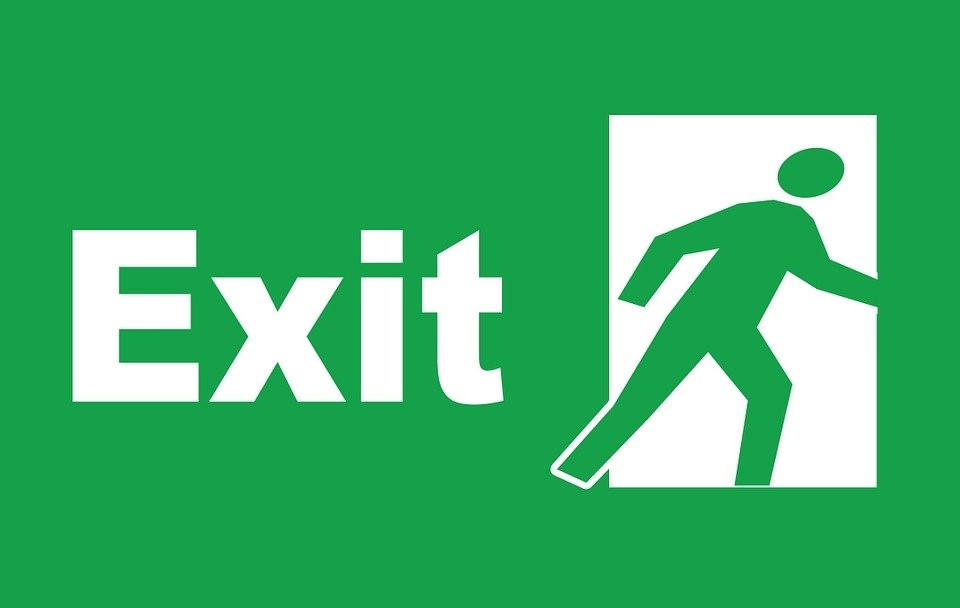 As I mentioned in Part 2, we are now forced to stop and think –  we must focus on our future and map out what we can do now to stop the headache becoming a migraine.
Worrying will only drive you into a pre-lived future, drawing you from the present.  This can reflect on two sides – either worrying makes you take action to find a solution, or alone it manifests doubts, fears and negativities.
So at present, people are currently working from home, your business feels disjointed and morale is tough to sustain, but you will need to put a plan in place to help with this transition, reducing any potential pains, hiccups or even worse, loss of business.
Having the 'Exit' in mind with vision and clarity will reassure you personally, your team, your clients and your customers; controlling your life, your business, where and how you can.  Remember you can only control the controllables!
These 5 steps will help you put some ducks in a row NOW!
Be 100% committed
Learn from this pandemic
Be composed by being a step ahead
Develop a game plan you can control
Engage experts
However, why not also embrace further knowledge for your future… Using people expertise from our sister company The Internal Recruiter you can receive free of charge 5 days' worth of how we can use positive mindfulness to support our coronavirus exit.  With retention and recruitment tips and templates too, limiting distractions and interruptions allowing you to focus, with a goal a day in mind.
'You will never reach your destination if you stop to throw
stones at every dog that barks'
–  Winston Churchill
Written by Angela Warner – Part 3 of 5
To receive your FREE of charge
5 day People Planning Pack
for more information