Forward ladies announces the women in business awards 2016 shortlist
We are delighted to share with you the exciting news that The GOTCHA Company has been shortlisted in the 2016 National Women in Business Awards; the Young Category, kindly nominated by the Forward Ladies.
It is with immense pride, that we as a team accept this nomination in recognition of our unique and different approach to recruitment services.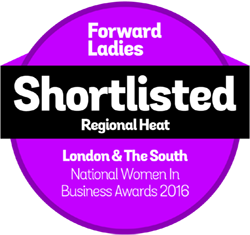 We believe the company is thriving due to our exclusive method of understanding both our client's needs, and the future demands for their company's long term growth. By analysing growth patterns, the strengths and weak areas, we find and provide the countries best personnel to fit these roles, hand-picked by a dedicated member of our team, just for you.
Our success, and subsequent nomination, is a direct reflection of the quality we have striven for, and we are gratified to be taking part in this prestigious and salubrious event.
The right time to hire is now.
If you've got a vacancy that you need to fill, then we can help. Contact us today and you could be interviewing your shortlist as early as next week!
Call a talent finder today:
Basingstoke: 01256 322255 | London: 02071 125332
Email: help@gotcharecruitment.co.uk