.

.
Basingstoke: 01256 322255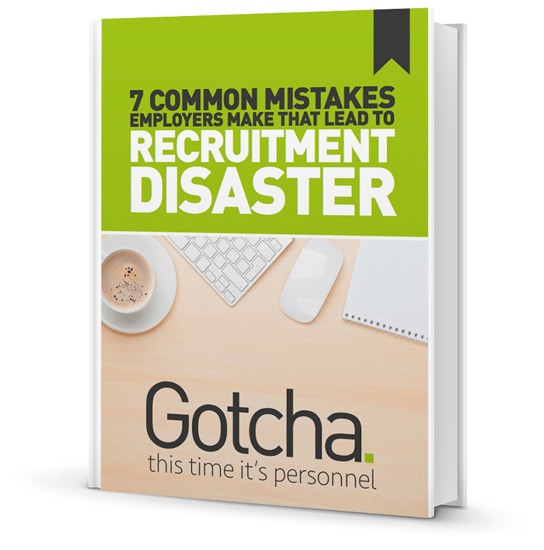 "Can I have a quick word?"
It's never good news when one of your employees asks to speak with you in private, especially if the next thing they say is: "I'm leaving."
Oh great. So now, on top of your regular job, you've got to go try to recruit someone because if you don't everything really will fall apart. And you hate recruitment, and after all that effort you might not even get the right person…
It's true. Companies make bad hiring decisions all the time.
At Gotcha, we hear about it when we're hired to pick up the pieces. And it doesn't seem to matter which industry sector we work in, we see the same recruitment mistakes in finance, aviation, manufacturing and engineering.
So, we've taken the most common mistakes and gathered them in a short, easy to digest report.
We've added what we consider to be best practice so you'll know not only what not to do, but what to do instead. If you can avoid the most common mistakes employers make, then you're far, far more likely to end up with a great person for your team.
Recruitment is part of business and once you have the skills to recruit well, you'll be able to apply them again and again as your business grows – and of course with the right people, your business will grow and develop exactly how you want it to.
Signing up for the free guide will put you on our newsletter mailing list.
You'll receive relevant, useful insights into recruitment and
employment and you can unsubscribe easily at any time.